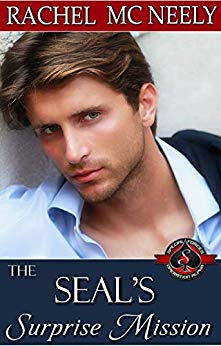 The Seal's Surprise Mission
Welcome to my new website. I am very excited to be back. A few years ago, I wrote several Regency romances and then went in a different direction. But my first love has always been the Regency period in England, so I've returned.

When I younger, I read every Barbara Cartland story I could wrap my hands around. I couldn't get enough of her books about the dashing heroes and lovely heroines of that time. The Lords and Ladies had beautiful clothes, lived in immense homes with lush gardens, and acquired only the very best townhouses in London.
Even with all that luxury it was also a period filled with rules, especially for women. They were to conform and be proper ladies. The gentlemen were taught to be respectful of their wives and daughters and yet many had mistresses on the side. If a woman broke the rules she'd be disgraced, but a man might earn the title of a rogue which only made him more enticing, in a naughty way, to the ladies.
I hope you'll read and enjoy my books about dashing heroes and delectable, but not quite proper, ladies as they find their way to a happily ever after.